There are always those ideas for books that you think "Wow. Why has no one come up with that?" And to be honest I think this AT LEAST twice a day. Some of them are Tumblr posts anyways…so of course I am going to think about it twice a day. So I'm going to present you my "I wish these existed" books. Now if they do exist…you already know to leave a comment. Hey! You never know maybe one day someday I will write one of these or one you will!
A book where the main character starts falling in love with the reader and when you are about to close the book he says "Don't leave. I don't wanna die." GUYS! The amount of tears that will be in my house if this book existed. I love seeing people in pain 😀
2.   Roommates right? Yet these roommates have super powers…stay with me. One is a villain while another is a hero and every night they would without knowing its them and they treat each others wounds and stuff AND THEY END UP FALLING IN LOVE! Talk about NYT bestseller!
3.  A actual good "bad boy and good girl book" Not the whole cheesy cliche with the bet, or the bucket list, or the study partners, or the friends with benefits thing. I think the best "bad boy and good girl book" is Obsidian and Katy ends up being one hell of a badass. This should be a "book that is like Obsidian" because this obsession is just getting out of control.
4.  Pilot from World War II that crashes somewhere and ends up time traveling to the modern day. And honestly this would be such a hilarious book. With the whole him being from the past and not knowing where he is and all the confusion. AND THEN he ends up meeting a museum curator! And yeah…I don't know what happens from there.
5.  Modern fantasy…I know this isn't an idea! But I just need more of these. You know the whole having powers and/or magic and hiding it from the modern world. Cause those turn out to be pretty awesome and always puts a smile on my face.
6.  Girl who travel to alternate universes. I do not know if this has been done before or not but I found this so interesting and I feel like it will really turn out to be amazing. Time traveling we've seen. Different world(s) traveling we seen. But I have never seen a alternate universe traveler…may or may not be writing this in my free time (teehee)
I need these books!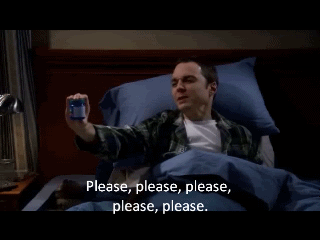 There's a million more where that came from but I fear if I don't end it now I will never stop. I was inspired by the amazing Cate @ PaperFury to write this post and go check out her post about the book she wished existed! (But between you and me, we all know you have read it and loved it already) You never know. I might do a part two some day 😉 But for now these are the book I wish existed!