What if you had the opportunity to create your own convention? WHAT IF you lived in an isolated island with no wifi and STILL had the ability to create a convention for hundreds of authors and thousands of readers to go to? Isn't it a damn shame that brilliant magical invention doesn't exist?
The one thing that does exist though is our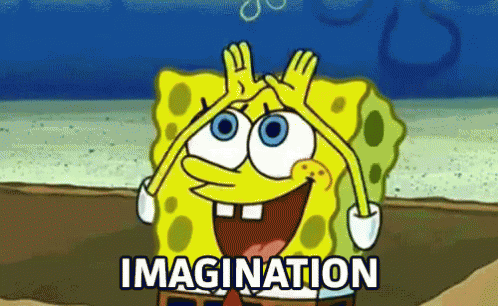 So my friends at Eventbrite and I come out to you with this very questions.
Who would be on my panel?
Well let's commence with some authors shall we? Well I had the greatest opportunity to go to RT Booklovers Convention this past month, and I had the GREAT HONOR of meeting my favorite author of all freaking time!! Jennifer L. "holy grail" Armentrout. So she'd be the first person I'd send millions of emails to about this convention. Then there are the other favorites Cassandra Clare, Nicola Yoon, Alexandra Bracken, Renee Ahdieh, Michelle Hodkin, Sarah J. Maas, and many MANY others. Yet there was also a PART DOS to this question. What are some CHARACTERS that would come to this convention…
     William Herondale
*cough* sorry my keyboard seems to be glitching…hehe. But in all honesty, basically my entire fictional boyfriend list along with my fictional girlfriend list. Examples being Percy Jackson, Daemon Black, Celaena Sardothien, Ruby, and moreeee. Updated post about that coming soon to computers near you 😉
What questions would you ask?
Well since both authors and character would be going I would ask the authors what the living heck they would do if they were in their character's position and vise versa with how a character would live their author's life. Of course the required "Would you break up with your boyfriend/girlfriend for me?" is an obvious question that every single living breathing human being would ask. And of course I'm a writer first before reader, and I would ask questions to some of my favorite authors about their writing that can help me with my writing.
Such as what is the hardest part about writing high fantasy? Do you create the world or the story first?
Where would it be?
M I A M I PEOPLE! C'mon please can we have a book convention in an area with only one bookstore!! Not to mention the fact that there are beaches in Miami. Beaches where there is a really hto sun and of course you don't want to have the sun burning a hole through your shirt so you know those fictional boyfriends of mine can take of their shirts and literally grab my heart and twist it to a pretzel. AND IF NOT MIAMI! Literally anywhere in the state of Florida. We can go to Orlando and J.K. Rowling and I can go to The Wizarding World of Harry Potter in Universal and drink delicious sugar filled Butterbeer! I WILL ATTEND!
And this next question really isn't on the list…BUT I AM PUTTING IT ON THERE ANYWAYS!
What would be the theme?
CANDY LAND! Because I am a
Writer first
Reader second
And Chocoholic third 🙂
NOW I WANNA KNOW ABOUT YOU GUYS!! PLEASE COMMENT DOWN BELOW WHAT WOULD BE YOUR DREAM CONVENTION!